Fish Tank Decoration Ideas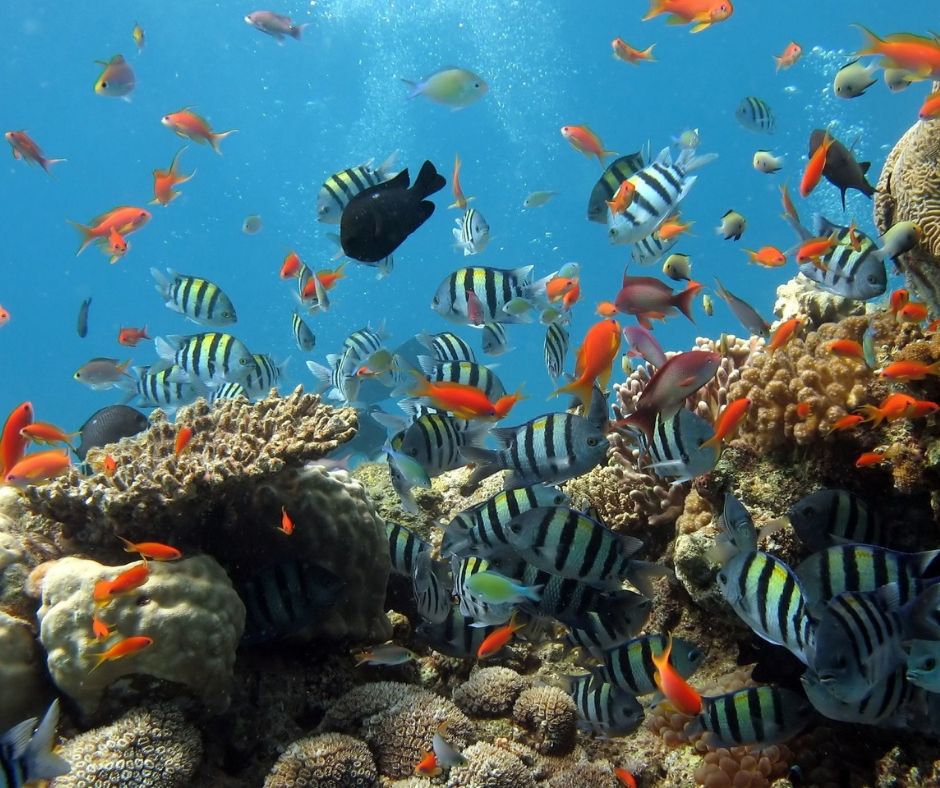 Fish are a wonderful first pet, and lots of people go on to enjoy them forever. As a person becomes much more experienced in keeping fish, typically the storage tank and also the quantity of fish in it grows.
When you have an aquarium, why not make it look attractive by decorating it with plants, aquarium rocks and coloured stones? By creating a fascinating aquarium, with eye catching scenery, you can include decorations to fit-in with whatever room it is positioned in. Below are some suggestions for your fish tank background.
Self-Adhesive
There are many different shades as well as styles of aquarium backgrounds that you can purchase. Self-adhesive backgrounds are a great, simple method to include some panache to your aquarium. They can be found in a wide range of scenes, and can also be customized to suit your tastes. Whether you want your fish tank to look like the inside of a cave or open skies, self-adhesive backgrounds can benefit you as well as your fish.
Your Own Image
Do you have a certain picture that you want to use as your fish tank background?
Possibly a beautiful surrounding photo which you took on your favourite holiday, or possibly it is a picture of you and your family.
All that is required is to select the photo you like, take accurate measurements of your fish tank and resize the photo to the appropriate measurement. Then, print it out and stick it onto the rear of your aquarium. Make sure your image file is good quality so that when the size is increased to match the area of your aquarium, it will not look pixelated and not good quality. If you don't have the equipment to print a large enough image, take the file on a portable device, such as a flashdisk/thumbdrive to your local photography shop and ask them to print it. Obviously, if it is to be on display, you will want it to look as clear as possible.
Aquarium Rock Decor
Rather than dropping a number of rocks and stones into your aquarium, why not build a back wall of rocks. All you need is something flat so that you can glue the rocks to it and place at the back of your aquarium. A word of warning though, make sure you speak to your local pet store or aquarium center to find a glue which is not toxic, otherwise it will kill them. You will be amazed how effective this looks and if the wall doesn't look like it's enough, you can add rocks to one side of the tank to give the fish a place to hide, which will make them feel more relaxed.
Plant Heaven
If you love a green look, add plenty of plastic aquarium plants. Check out the range of silk aquarium plants which are available online or at your local pet store. Maintain the look simply by selecting plants of a similar kind, or include a wild mix of aquatic plants … it depends on you. Just be sure to utilize high plants at the back to cover any clear areas, and then cut them down slightly as they get closer to the front.
It's also a good idea to buy live aquarium plants, which help add oxygen to your tank to keep your fish in better health.
Your aquarium should be personal to both you and the fish and the home you are building for them. When decorating your aquarium, why create a fish tank that looks like everyone else's? By designing a one-of-a-kind place for your fish to live in will certainly give you a sense of pride every time you walk past it and you'll feel happy that the fish are enjoying their new home.
Dog Food, Supplements & Health Products