Pet fish can make wonderful pets for any household but it's important that you learn about Pet Fish Care, what you should feed them and how to create a home for them and maintain the water they live in.
Pet Fish Care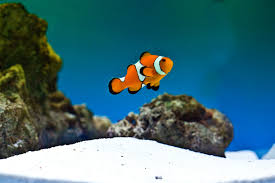 Watch the video below to learn about pet fish care.  It explains the different species and what type of water each type of fish need to keep them healthy.
Did you know that watching fish can help stress levels?
All fish need a responsible and loving owner to care for them, so make sure you pick the right fish for your pet.
Save